First 2 images are my original back and front. It is a size 1 which is the biggest size the Italians made. Thats doesnt stop us today.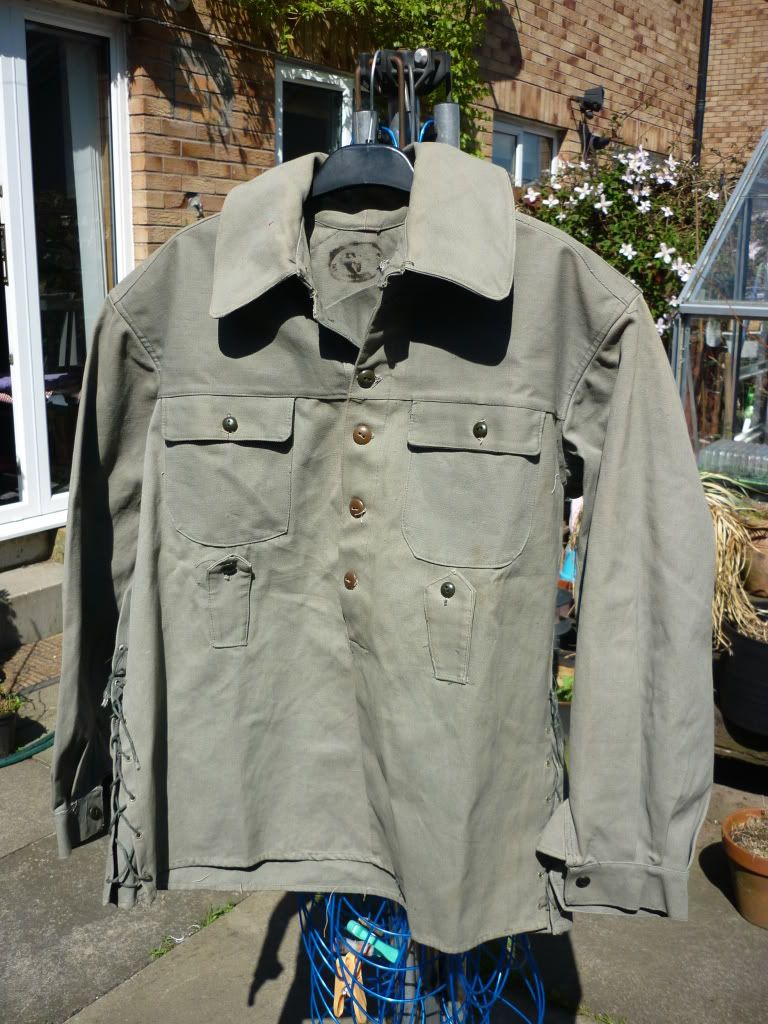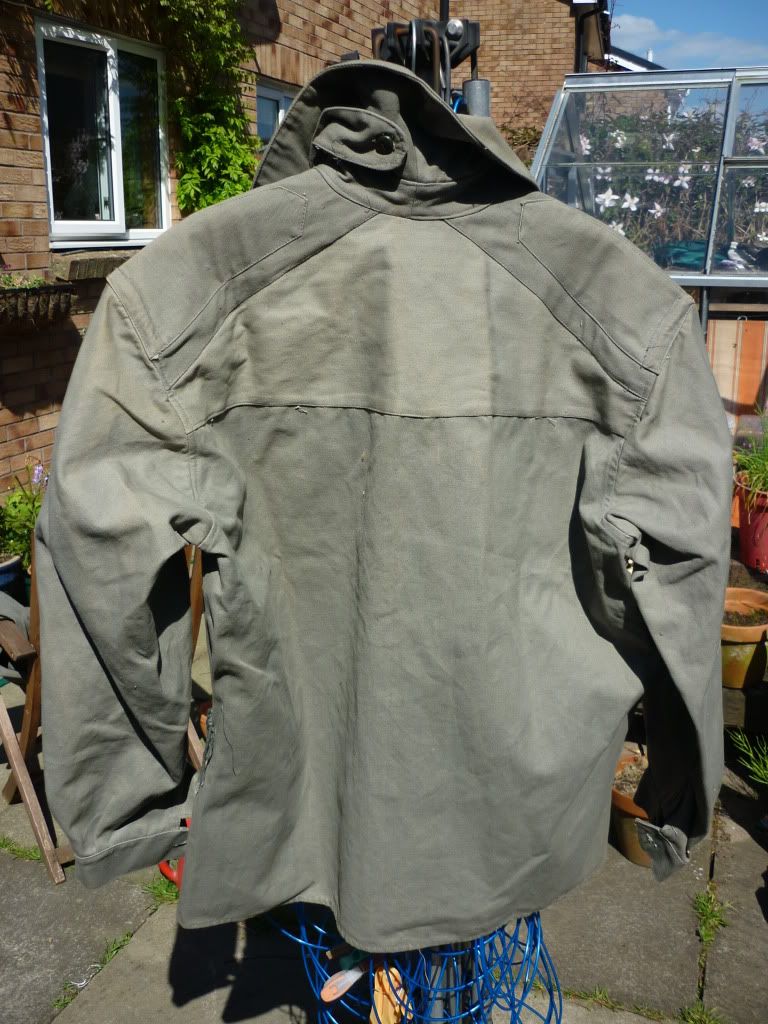 The next 3 images are the smock made by 'Sanjay' at 'Replicaters'
http://www.replicaters.com/
in India. He takes paypal. Cost euro 120.00, $178.00, £107.00.. This INCLUDES FEDEX shipping.
Email him your sizes :sanjaysuri@satyam.net.in
I recieved back my original with a tracking code safe and sound, turnabout time 5 weeks or so, amazing.
Just need to tell him the spacing of the front buttons needs to be better, and the 2" rope inserts in the epaulettes.
Good strong cotton Duck fabric needs a couple of washes to wash the chalk marks off.
Oh ye the buttons are terrible.
Mike